Patterson River Golf Club This superb sandbelt golf course, located in Melbourne's southern bayside suburbs, has been built around a 15-hectare lake system providing an attractive and natural setting with abundant birdlife. It's a course that provides a fair test for all levels of golfers. Various membership options are available for both serious and social golfers Rossdale Golf Club Located in the south eastern suburb of Aspendale, Rossdale Golf Club is a picturesque bayside course weaving through corridors of pines, eucalyptus and coastal banksias that twice hosted The Australian PGA in the 1960s. Widely regarded as "Melbourne's friendliest golf club", Rossdale Golf Club has a proud tradition of offering a first class service that remains value for money. Rossdale Golf Club is the perfect place for golf days, corporate events, weddings and fine dining. So come and join the friendly Members and Staff here at Rossdale Golf Club...you won't be disappointed!
Andrew
PGA Teaching Professional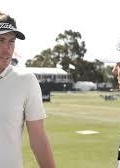 Alan PAtterson
Head Professional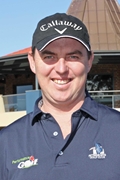 Alan Patterson Alan has been Head Professional at Patterson River for the past 6 years. Well known for his clubfitting and coaching expertise Alan has been recently crowned 2013 Victorian Club Professional of the year.
David
PGA Golf Professional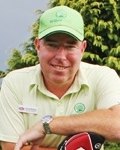 David Williams - PGA Professional David joined the team at Patterson River Gc late in 2012, previously holding positions at Beacon Hills GC, Lang Lang GC and Keysborough David had a distinguished Professional playing carer before injury forced him from playing full time. David's real passion lies in the coaching and clubfitting side of the game and he is here to help members and guests enjoy the game.
Richard Wicks
PGA Professional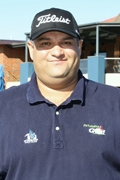 Richard Wicks-Golf Professional & PGA member Richard has been part of the staff at Patterson River GC for the past 6 years. Richard played on the Australasian circuit for several years before deciding coaching and customer service was his forte. Richard has previously held positions at Capital GC, Moorabbin GC and Centenary Park GC.
Mark Ashton
Professional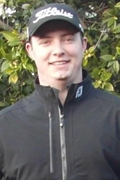 Mark Ashton is an Australian PGA professional based in the south-eastern suburbs of Melbourne. Mark is currently working at the Rossdale golf club and the Patterson River golf club. Qualifications PGA ACE status – Certified PGA Professional , Advanced Coaching. Certified Flightscope X2E operator. Trackman certified professional level 1. Trackman certified professional level 2.
Patterson River Golf Club
The Fairway, Bonbeach 3196, Melbourne, Australia
9772 1972
Monday

Tuesday

Wednesday

Thursday

Friday

Saturday

Sunday

7:00am - 6:00pm

6:30am - 6:00pm

7:00am - 6:00pm

7:00am - 6:00pm

7:00am - 6:00pm

6:30am - 6:00pm

6:30am - 6:00pm
Sixth Avenue, Aspendale 3195, Melbourne
9580 4763
Monday

Tuesday

Wednesday

Thursday

Friday

Saturday

Sunday

7:00am - 6:00pm

7:00am - 6:00pm

7:00am - 6:00pm

7:00am - 6:00pm

7:00am - 6:00pm

7:00am - 6:00pm

7:00am - 6:00pm